Building the future
We followed our own advice and are Doing. Our. Own. Thing. Vaat is currently building a brewery and a bar in the center of Tallinn.
Our VISION is a place of great fresh beers, low-alcohol alternatives and other interesting beverages where beer lovers from around the world meet to witness the latest innovation in ecologically sustainable, high-quality micro brewing.
In 2019 and 2020 we were able to secure the financial means to realise our dream.
We are very grateful to our amazing community, our many helpers, our 188 investors, the state of Estonia, and the EU for their support. This is a truly ambitious project on a rather tight budget. Our excessively hard work is currently being rewarded with the luck of the brave. There is struggle, there is progress, there are setbacks, there's success.
While the bar has already celebrated its first anniversary, the brewery is still to be completed. In the meantime we're also working on a new website. Stay tuned!
Teeme oma asja ja ehitame tulevikku
Vaat pruulikoja eesmärk on toota head õlut, vastutustundlikult. Selleks oleme Tallinna kesklinna ehitamas innovatiivset, väikseima jalajäljega pruulikoda Eestis (et mitte öelda maailmas).
Pruulikoja ehitamiseks saime toetust kokku 188 erainvestorilt, Eesti riigilt ja Euroopa Liidult. Oleme teile lõputult tänulikud!
Lisaks pruulikojale on valmimas ka uus veebileht, kus saab olema rohkem ja oluliselt detailsemat infot nii pruulikoja kui meie toodete kohta. Seni palume lisainfo saamiseks pöörduda meie poole läbi meie sotsiaalmeediakanalite või meiliaadressil [email protected].
Terviseks!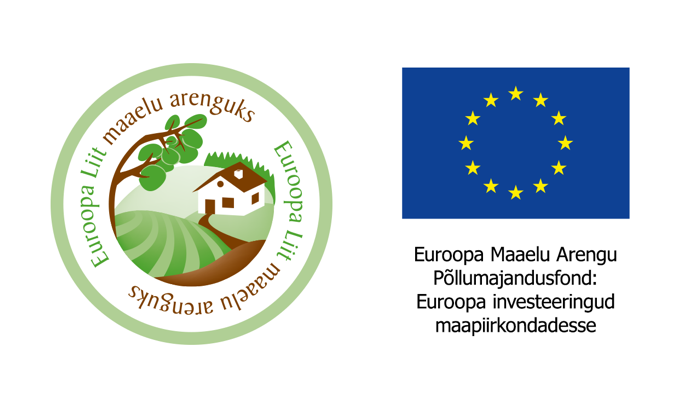 The investments of our 188 shareholders have been supported by ARIB (PRIA) within the framework of the European Agricultural Fund for Rural Development (EAFRD). In 2019 we were awarded a grant of 175'000€ to aid the purchase of production equipment for the new brewery.
Meie 188 osaniku investeeringuid toetab Euroopa Maaelu Arengu Põllumajandusfond (EAFRD) raames PRIA. 2019. aastal saime uue pruulikoja tootmisseadmete soetamiseks toetust summas 175 000 eurot.